The Boxmoor Good Neighbours service is run entirely by volunteers and we are looking for new volunteers to help with the scheme.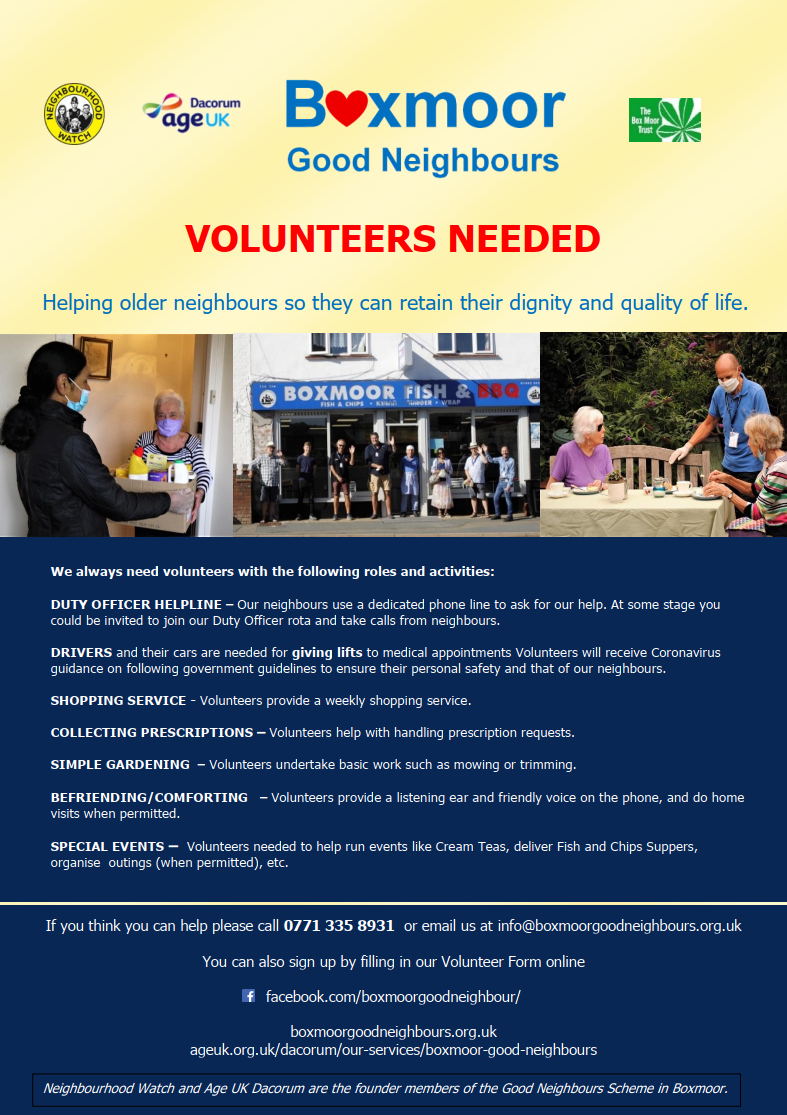 We continue to offer a range of services to support our elderly neighbours with a dedicated team of volunteers. This was welcomed during the height of the pandemic when many of our neighbours had to self isolate.
As the government lockdown eases, we are organising a number of outdoor summer events, which are highlighted on Facebook and our website. These help to bring people together again and have been warmly welcomed by our neighbours.
We are particularly keen to welcome new Volunteers who might have some time during the week, perhaps to transport Neighbours to an event, or bring organisational skills. Even a few hours can make a difference. You can join our friendly team of volunteers by completing the BGN Volunteer Form
We very much look forward to welcoming you!
Spencer Bunce
Chair, Boxmoor Good Neighbours
(Neighbourhood Watch and Age UK Dacorum are the founder members of this "Good Neighbours" Scheme in Boxmoor)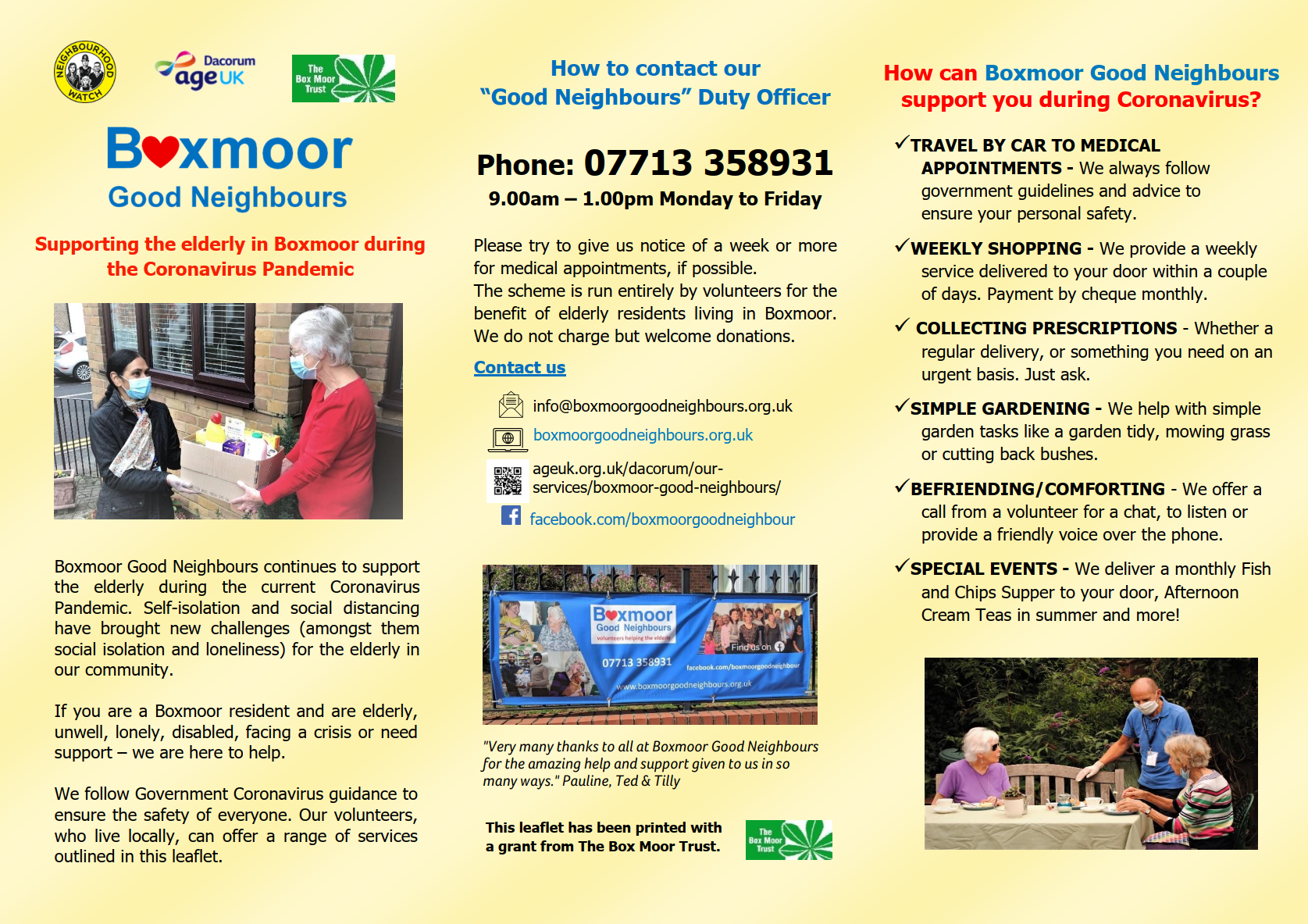 Boxmoor Good Neighbours is run entirely by volunteers and we need volunteers to help the scheme work well.
"We all have busy lives, but even if can only spare an hour occasionally, your help can make a real difference to our older neighbours and offers a chance to give back to your local community. It just needs enthusiasm and a can-do approach. Don't worry, relevant training will be given and expenses are covered."
Visit our Facebook page