Neighbours from BGN enjoyed another lovely picnic lunch at the Box Moor Trust Old Barn on the afternoon of July 14th.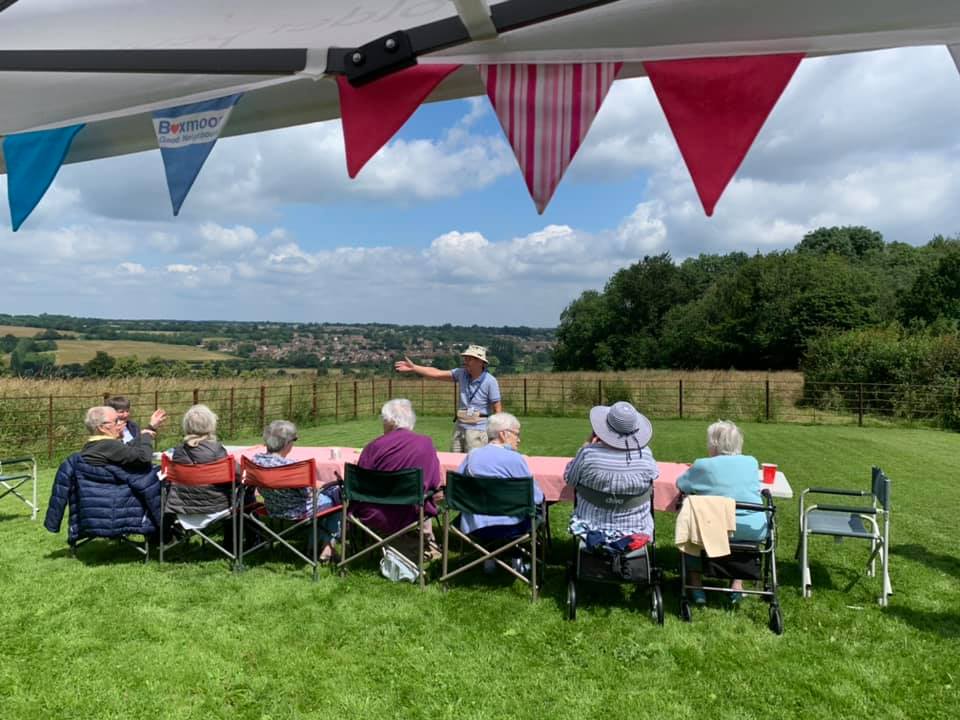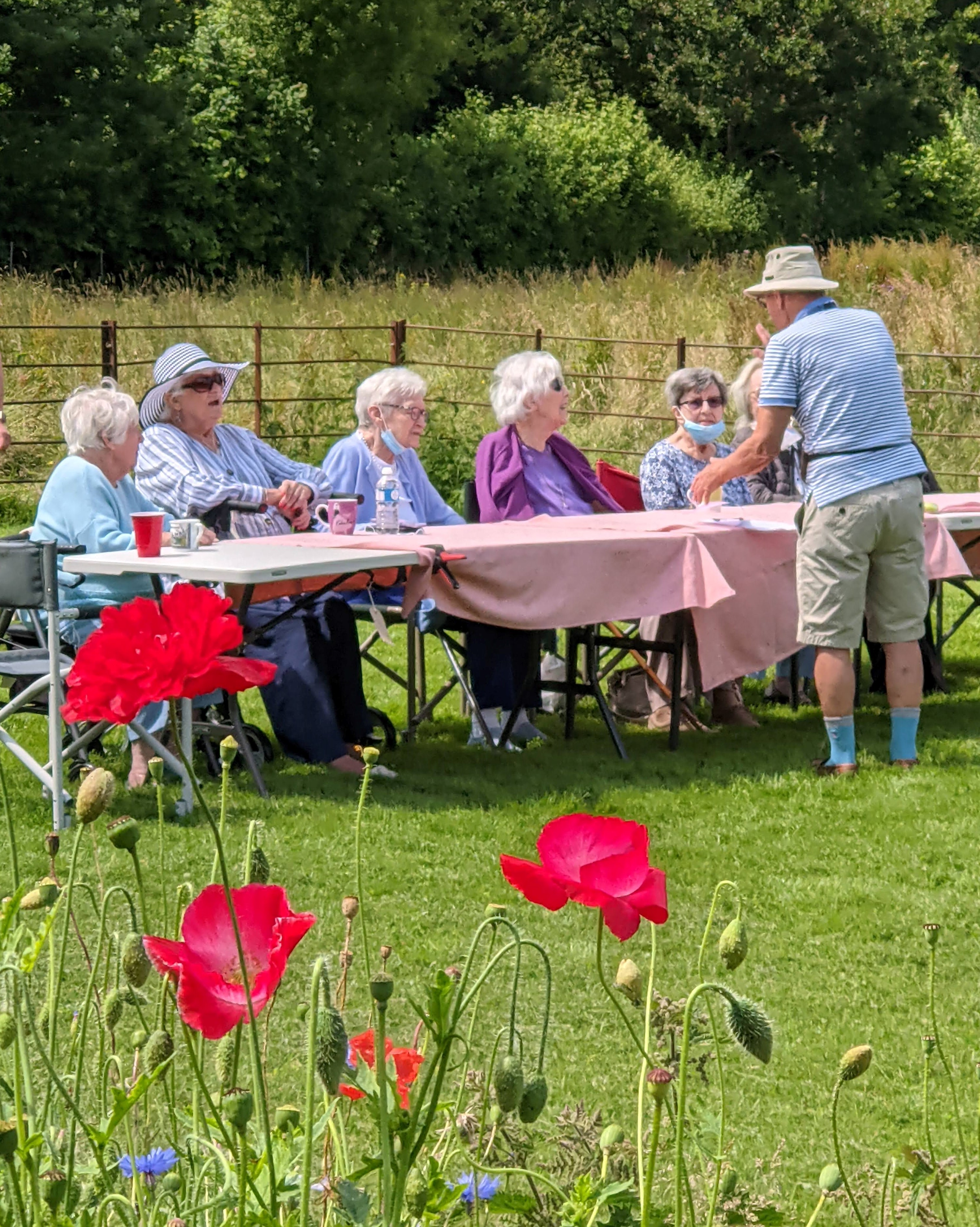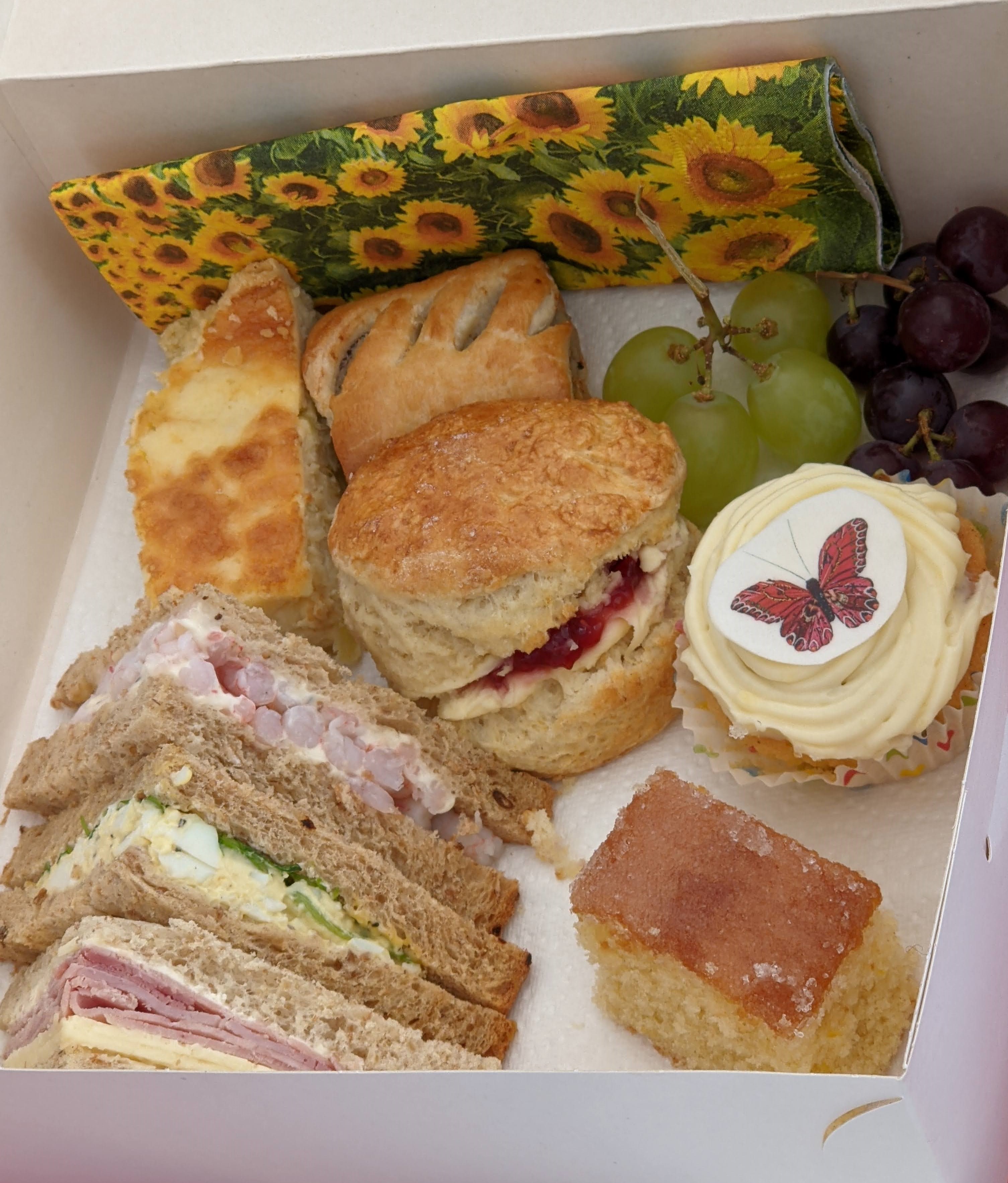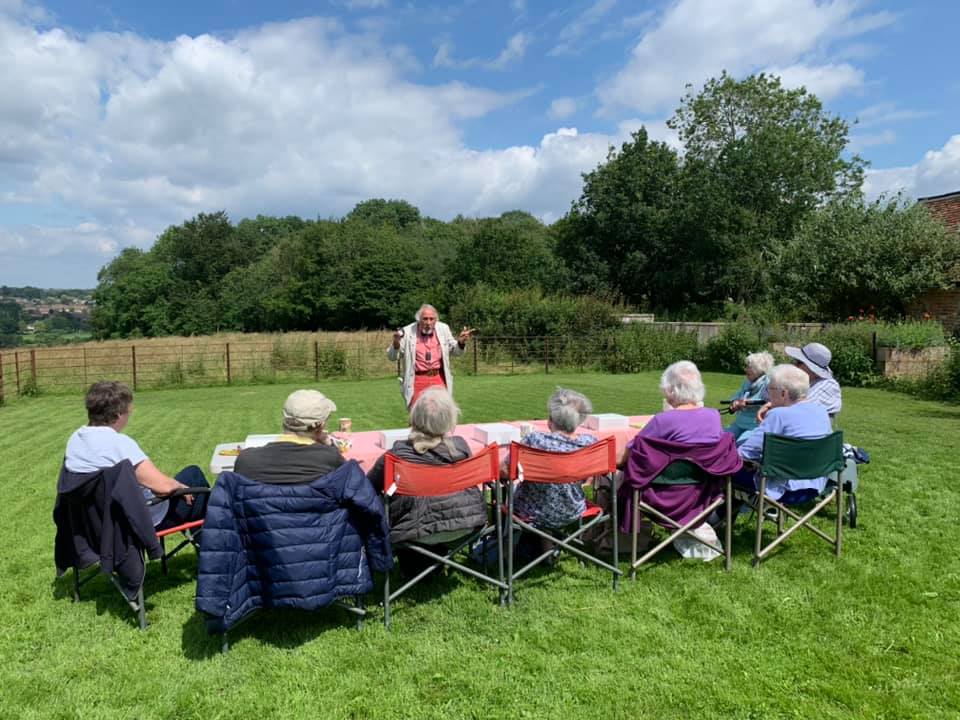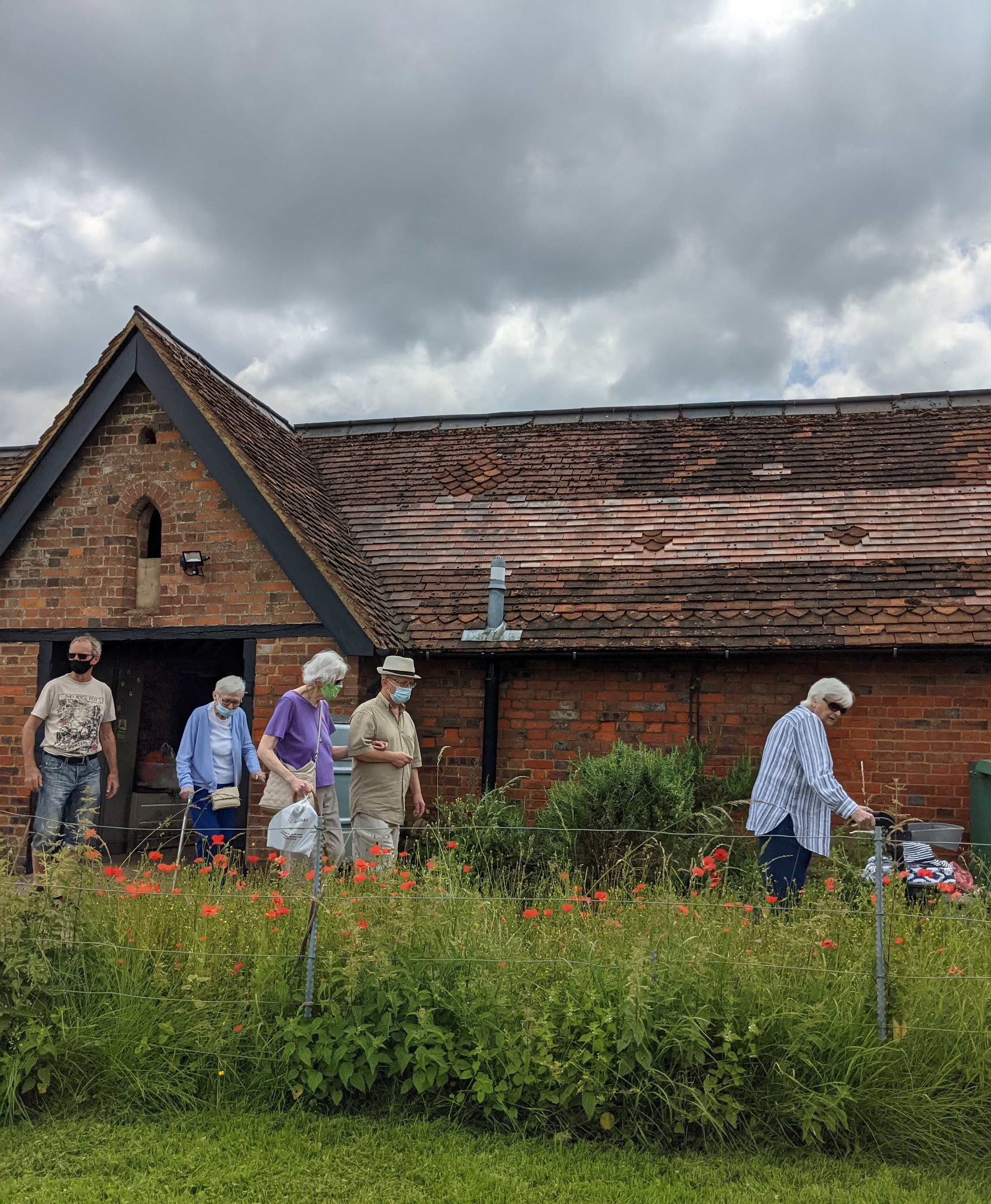 Boxmoor Good Neighbours, in collaboration with the Box Moor Trust held our last picnic lunch for this season at the Old Barn at Westbrook Hay on the afternoon of July 14th.
This event was part of a planned schedule of summer activities which included a pub lunch, visit to a local garden centre, cream teas and canal trips organised for late August early September.
The picnic lunch again gave everyone the opportunity to enjoy the fresh air and warm sunshine with a stunning view of Bourne Valley as the backdrop. This encouraged conversation between our neighbours - which the presence of self isolation had denied them over these past months - a perfect way of of relaxing amongst friends.
Lunch boxes were served, together with tea, coffee and soft drinks, served by the volunteers on hand to ensure a relaxing afternoon.
The event was concluded with the presence of Dennis Furnell, a Box Moor Trust Trustee and a well-known naturalist and broadcaster who explained the valuable ecological work undertaken by the Trust.
What was of particular interest to everyone was to hear that otters and water voles have been successfully reintroduced to our local rivers, which was extremely  good news and a further endorsement of the valuable work undertaken by the Trust.
A very positive note to end a very successful afternoon which our neighbours  thoroughly enjoyed.