Our neighbours had a real treat when they went on our Garden Centre outing to Chipperfield Garden Centre this week.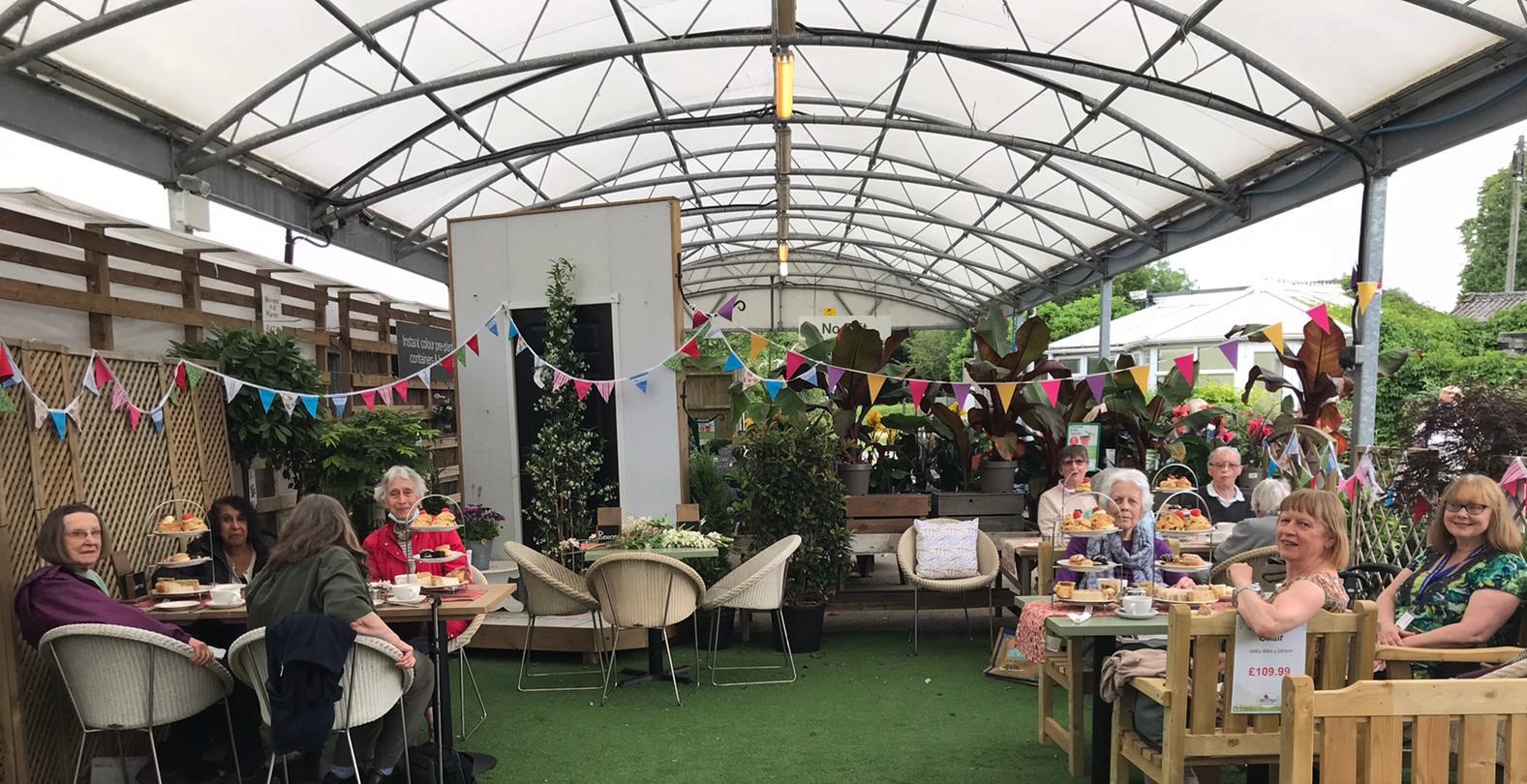 On Thursday, July 8th, some of our neighbours went on our Summer Event outing to a British Garden Centre in Chipperfield. They had a real treat at the "Gardener's Retreat" restaurant in the garden centre.
Lunch was a delicious spread of sandwiches, scones and cakes served outside in a lovely covered private area brightly decorated with BGN's new bunting.
As well as a fabulous lunch, our neighbours were able to stroll around the garden centre and buy some beautiful plants for their gardens or gifts for family and friends. 
It was BGN's first visit to a garden centre but we can see this outing becoming a firm favourite in the future.