In 2022, Her Majesty The Queen will become the first British monarch to celebrate a Platinum Jubilee after 70 years of service.
BGN's Platinum Jubilee Celebration event was a very special day for our neighbours.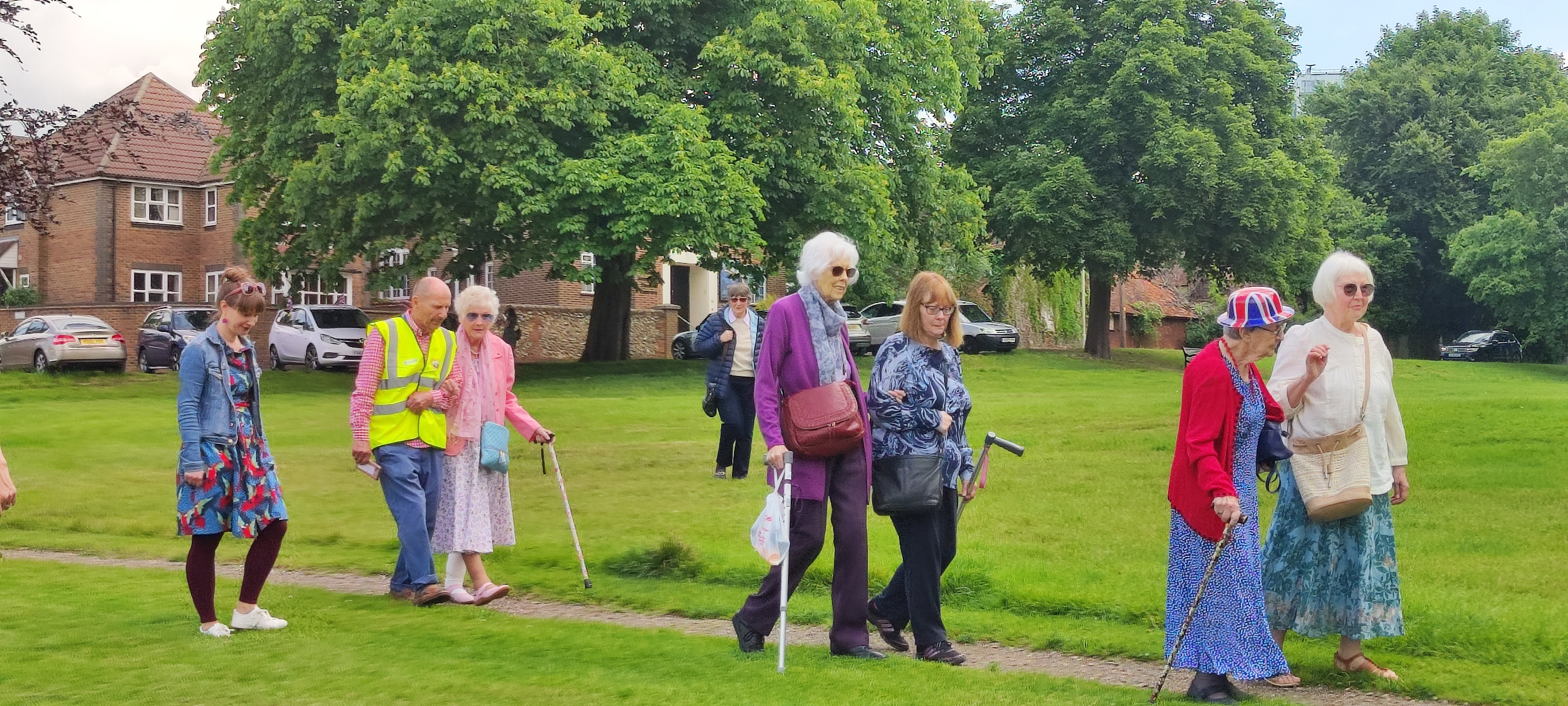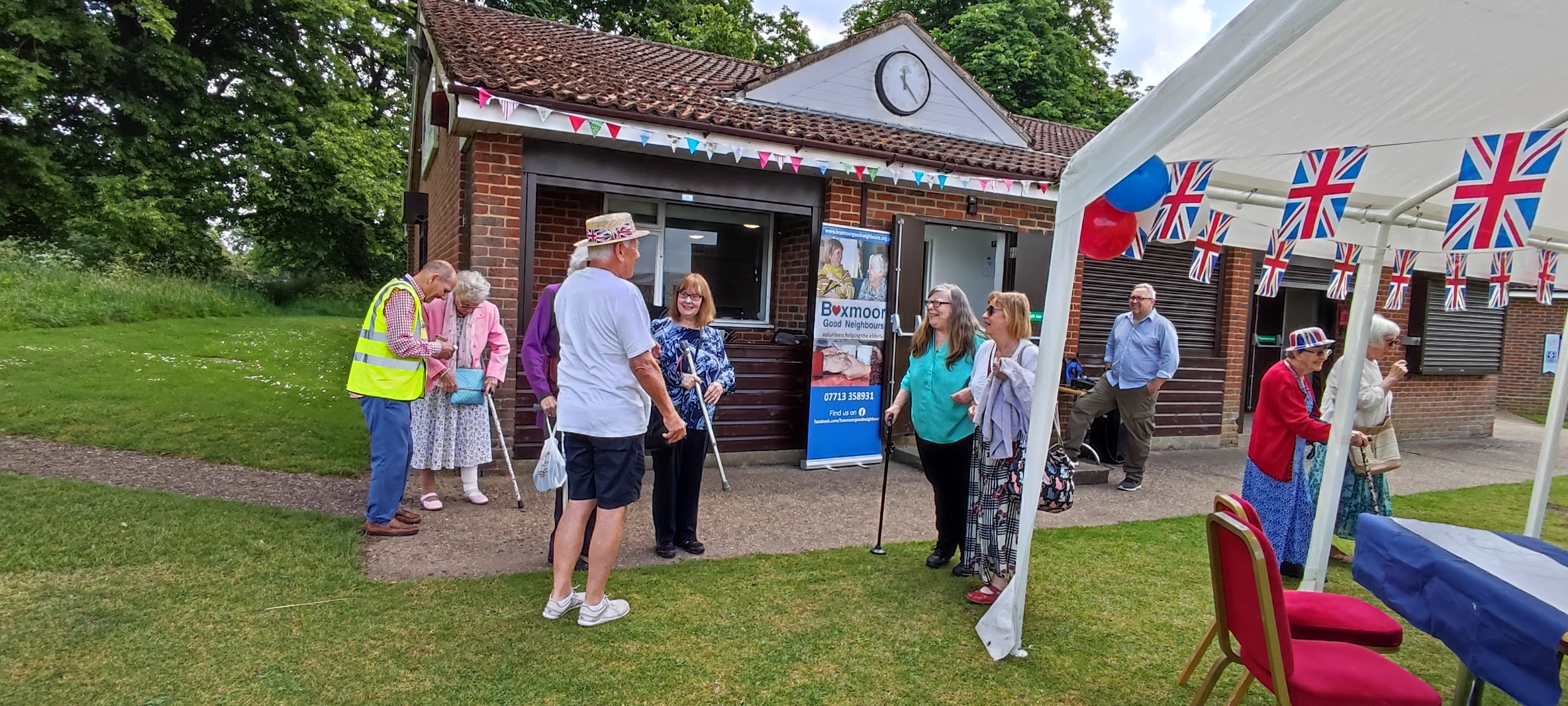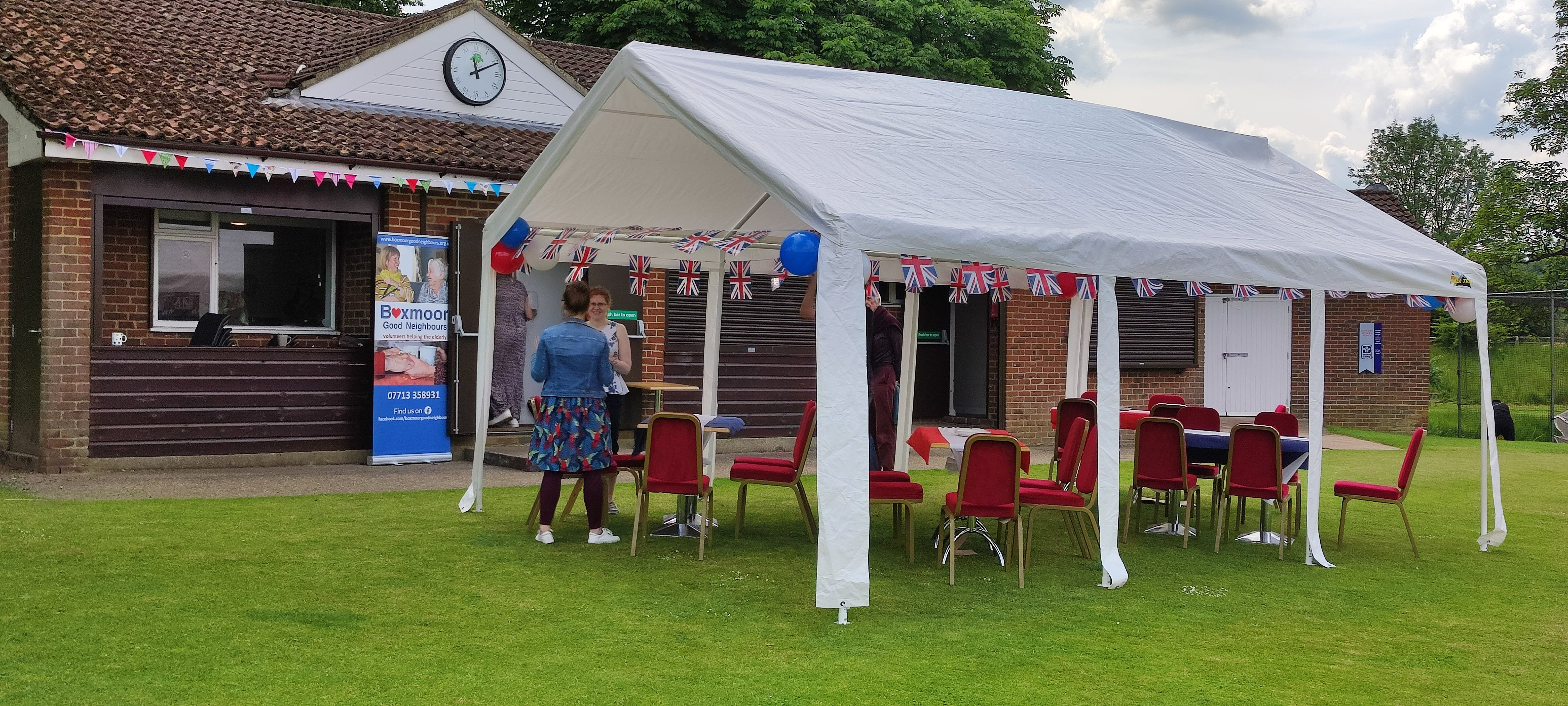 We were blessed with warm sunshine and dry weather. Our large gazebo proved to be the centre piece, providing a perfect dining cover and setting, with the Boxmoor Cricket Club as the backdrop.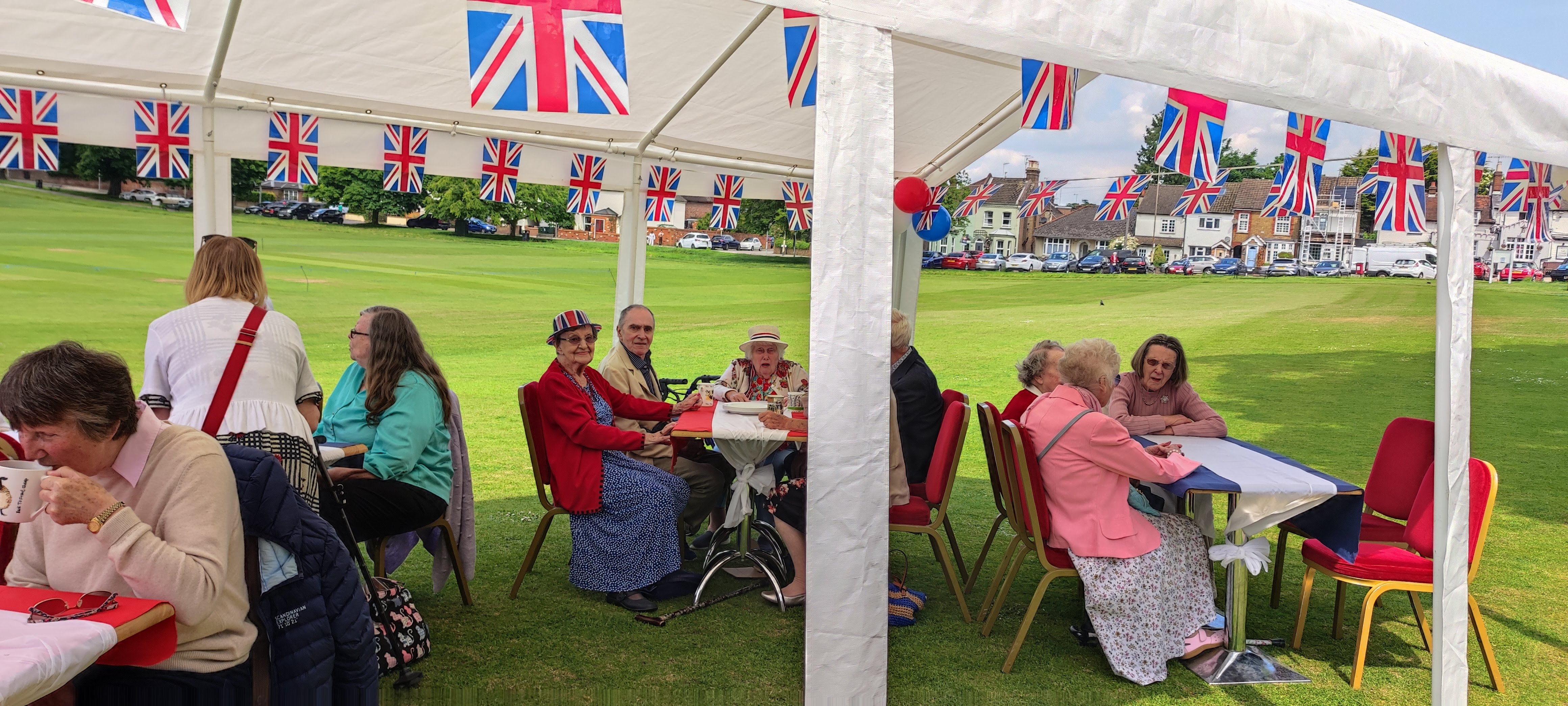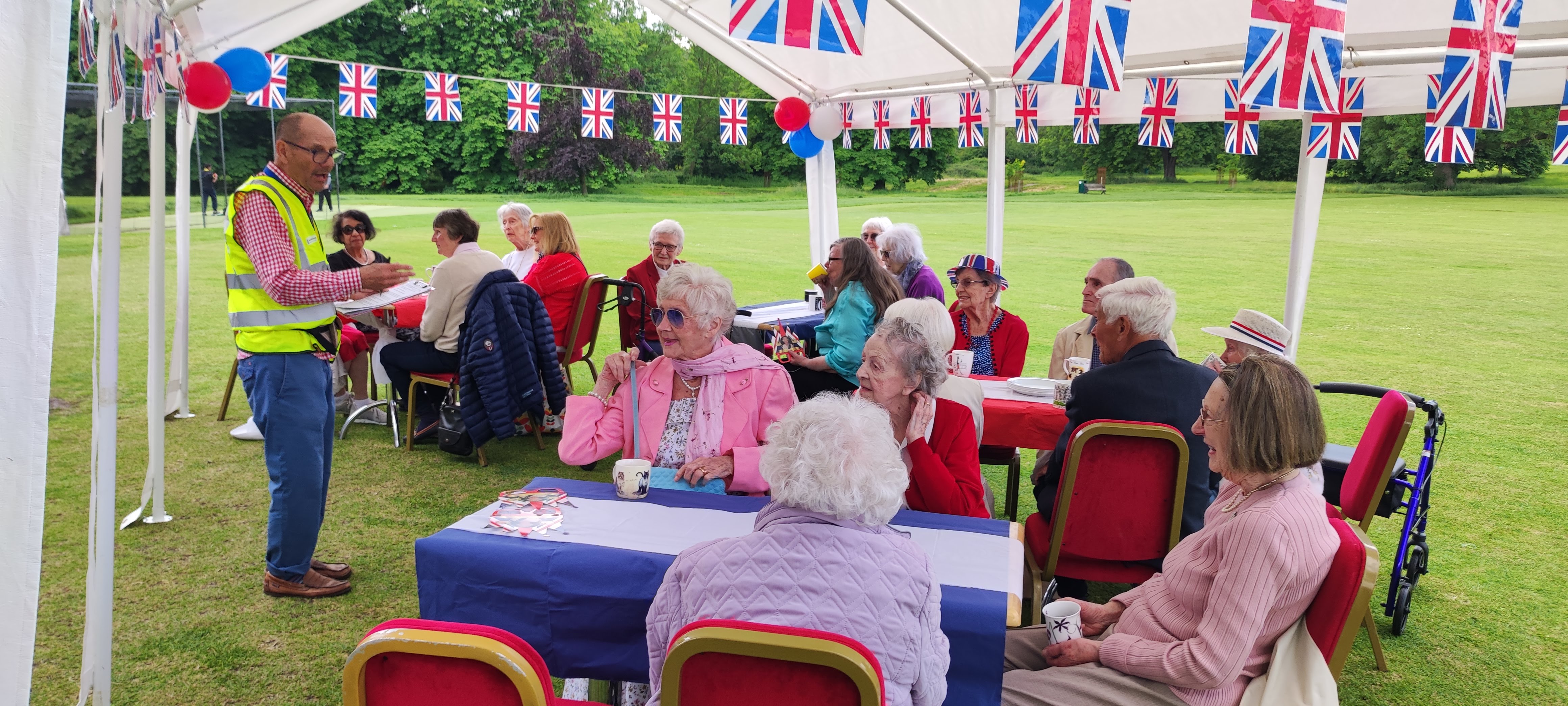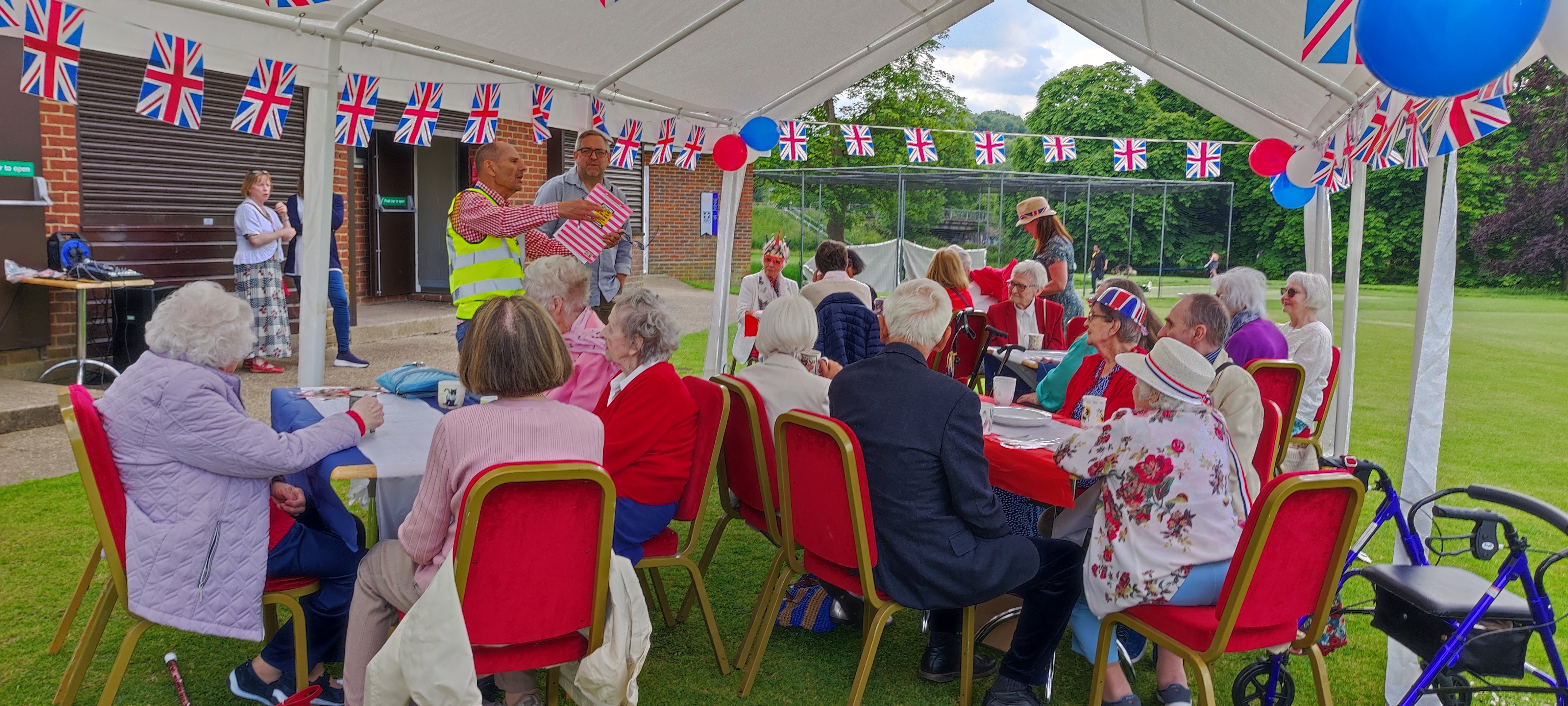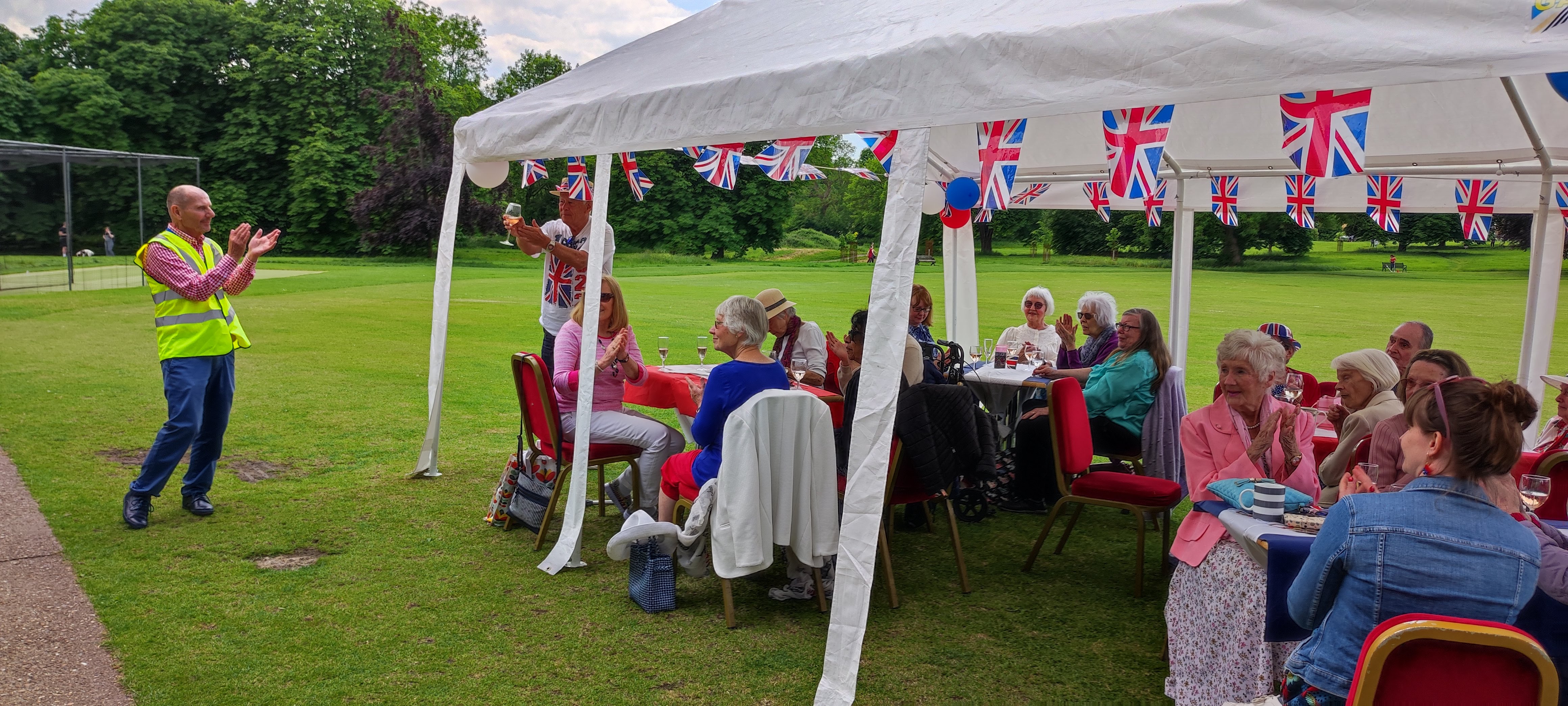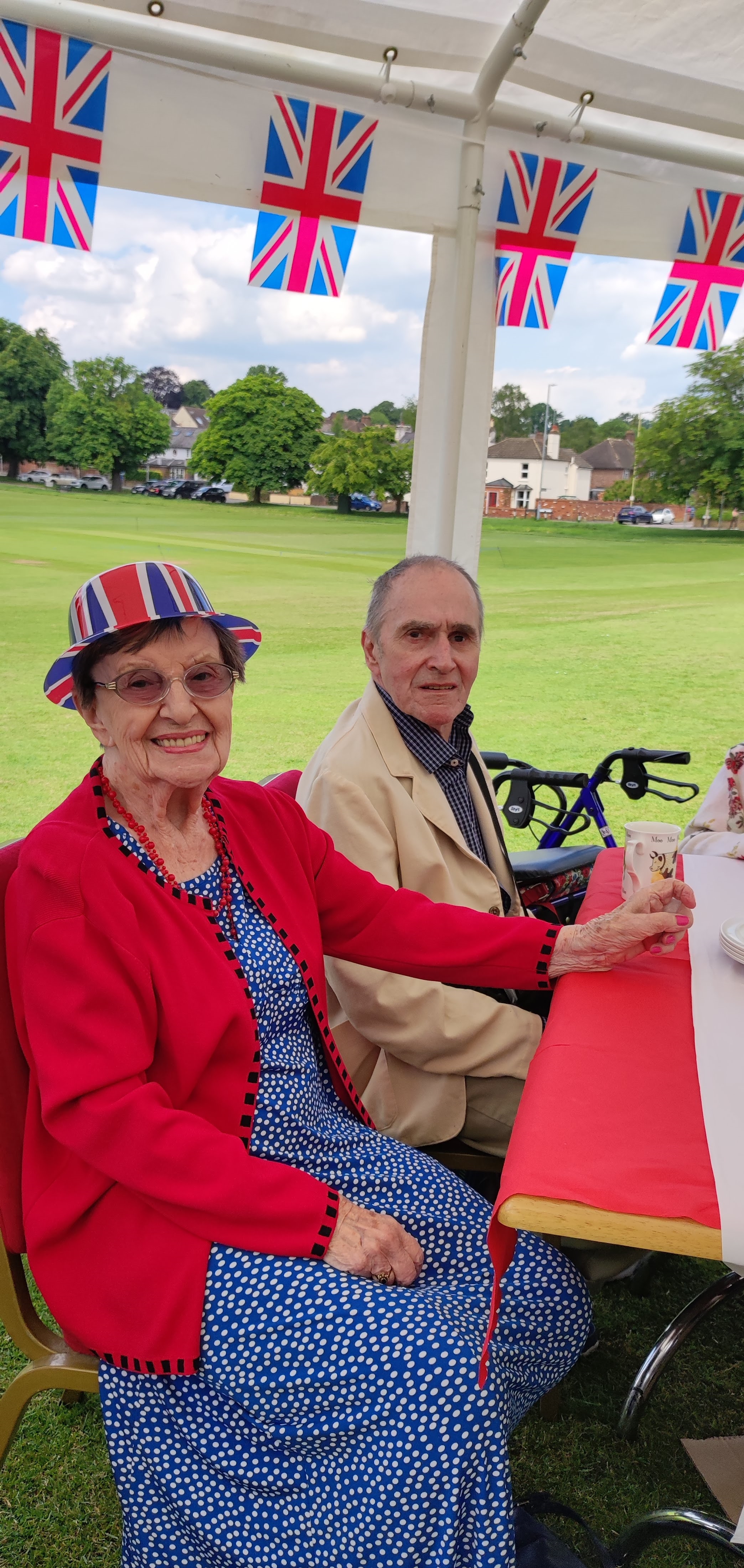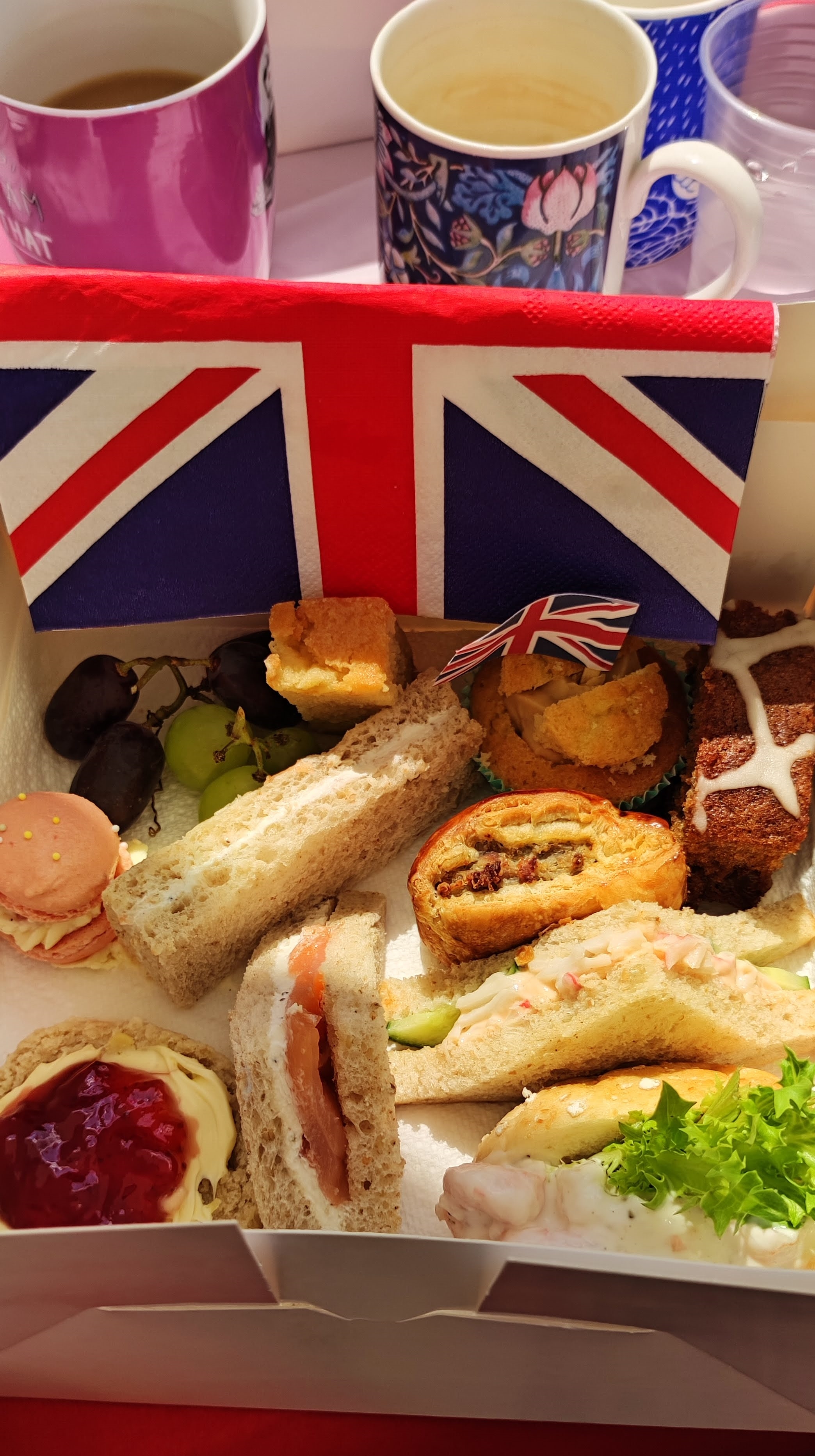 BGN Volunteers provided a first-class table service from the outset serving welcome drinks on arrival and continuing throughout the afternoon.
For lunch each of our neighbours was presented with a scrumptious lunch box filled with a mix of rolls and sandwiches (tuna and sweetcorn, British coronation chicken, Red Leicester and pickles,  beef and fiery horse radish, smoked salmon and cream cheese, prawn mayonnaise...) , savouries, grapes and homemade bakes (scones with jam and cream , macaroons, lemon drizzle cake, carrot cake and fairy cakes...).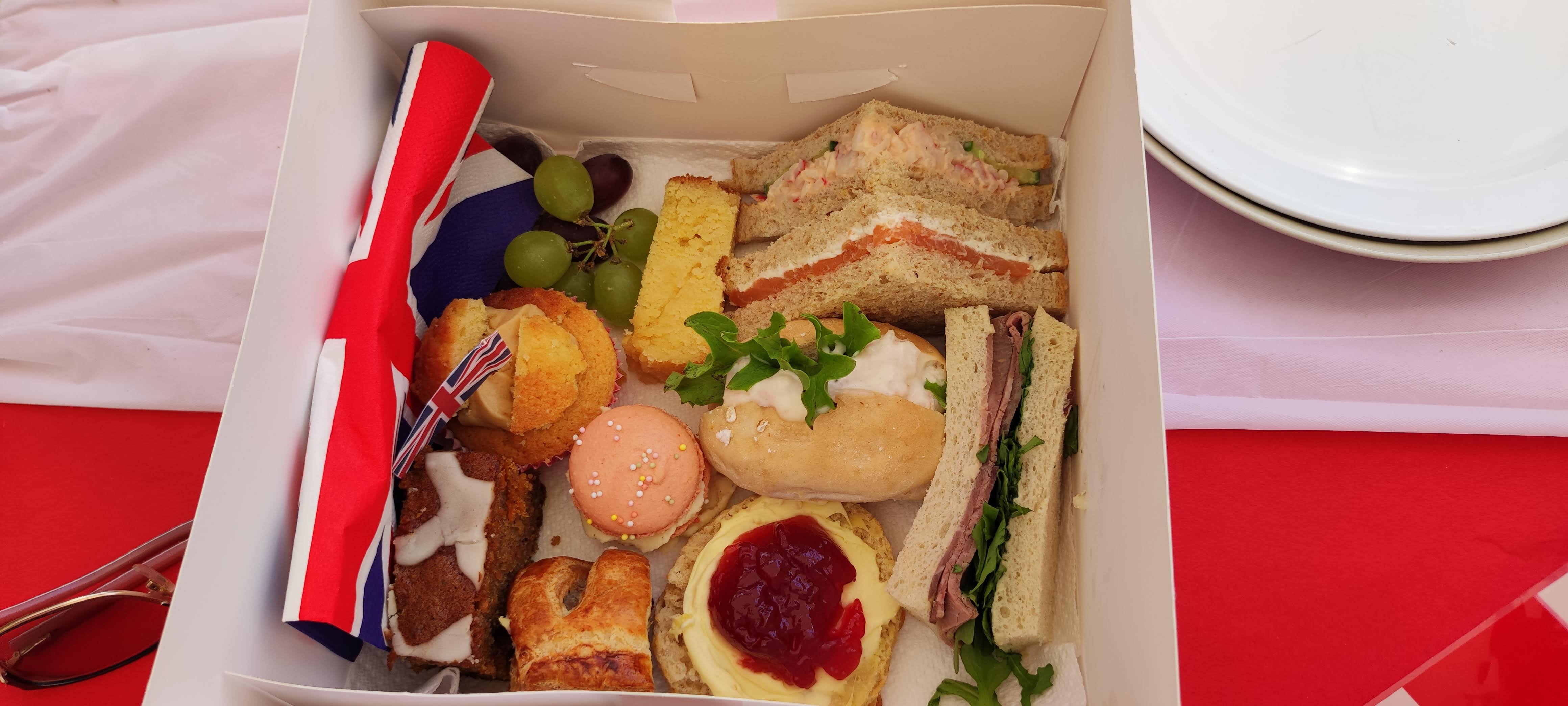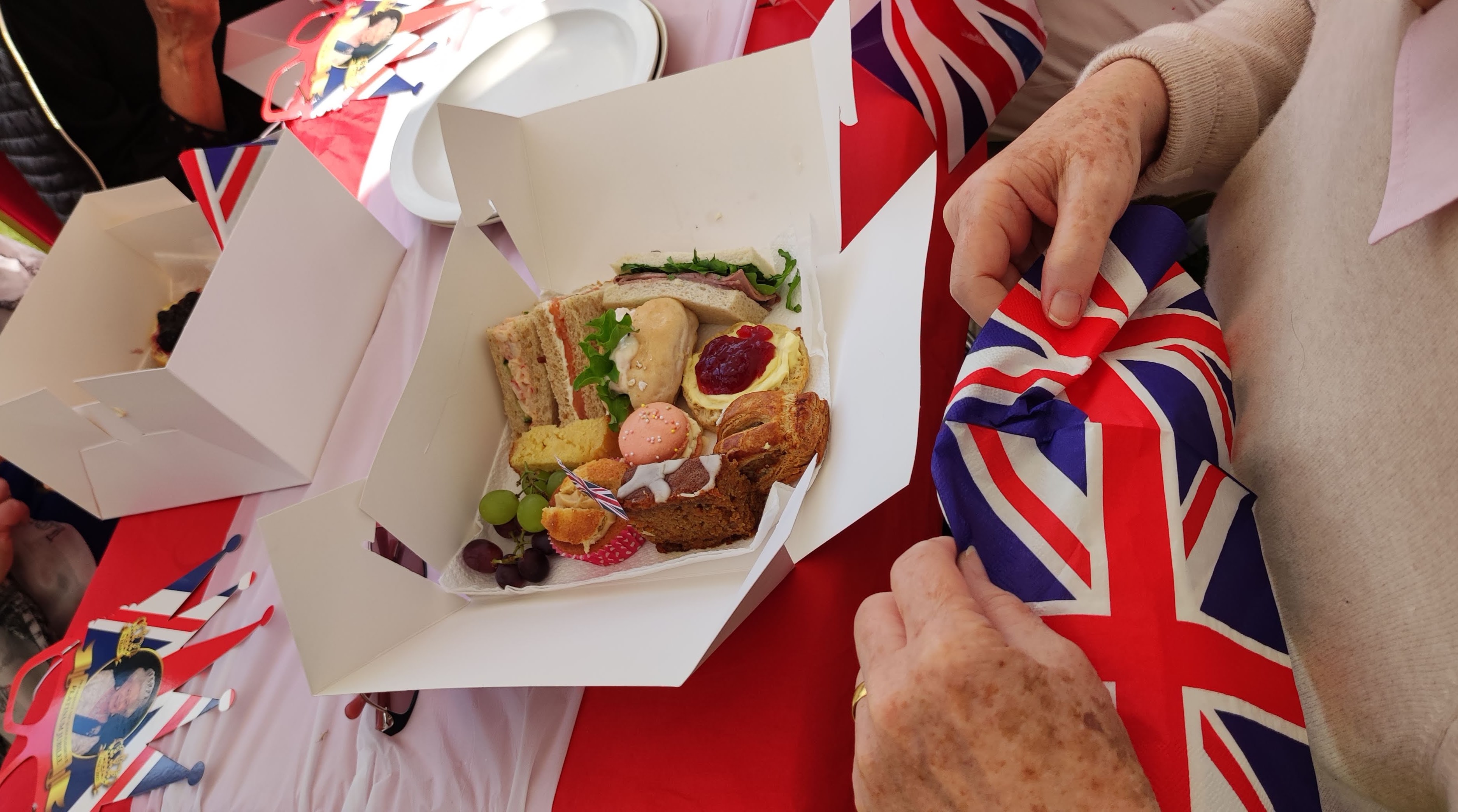 After lunch we had a Quiz comprising of four teams covering questions about the Royal family.
The winners were The Corgis! (Photo on left)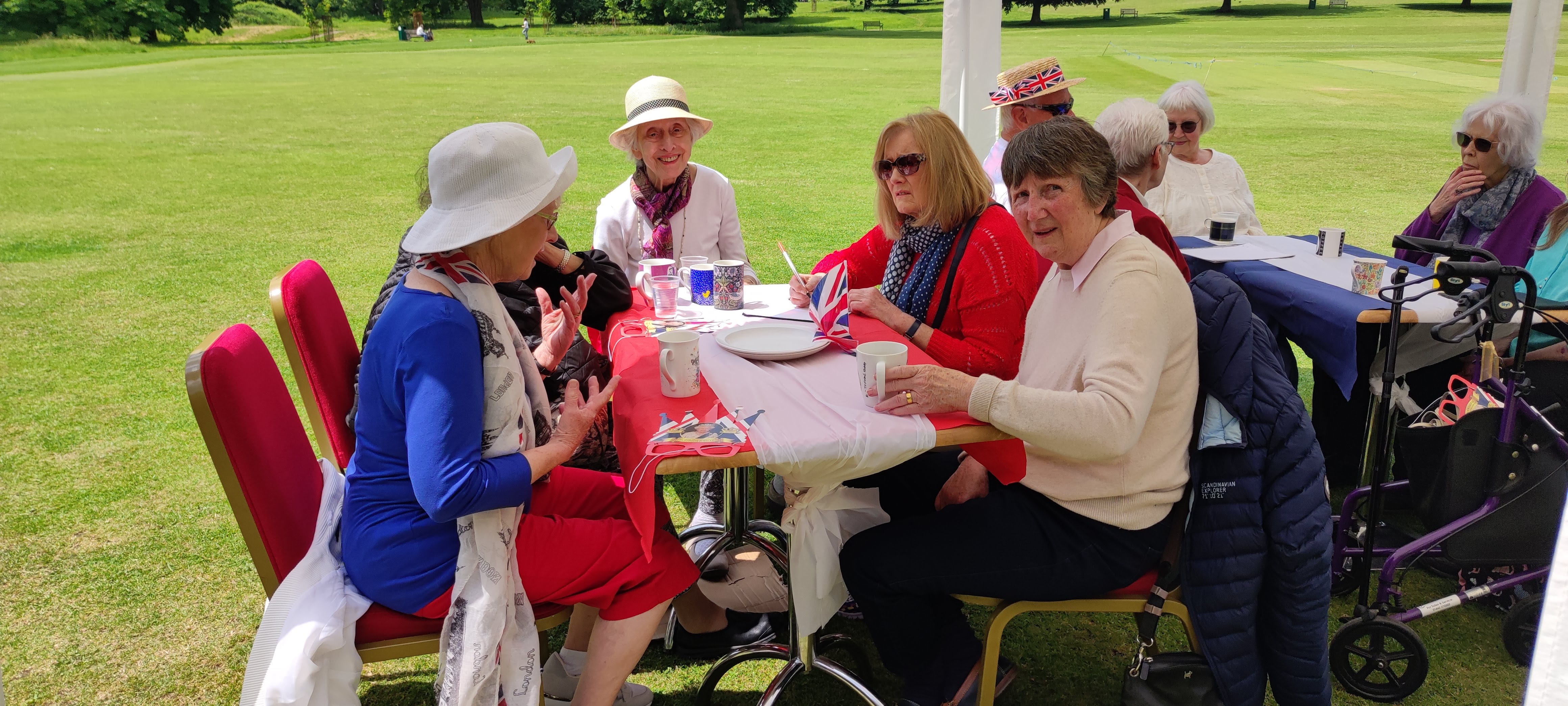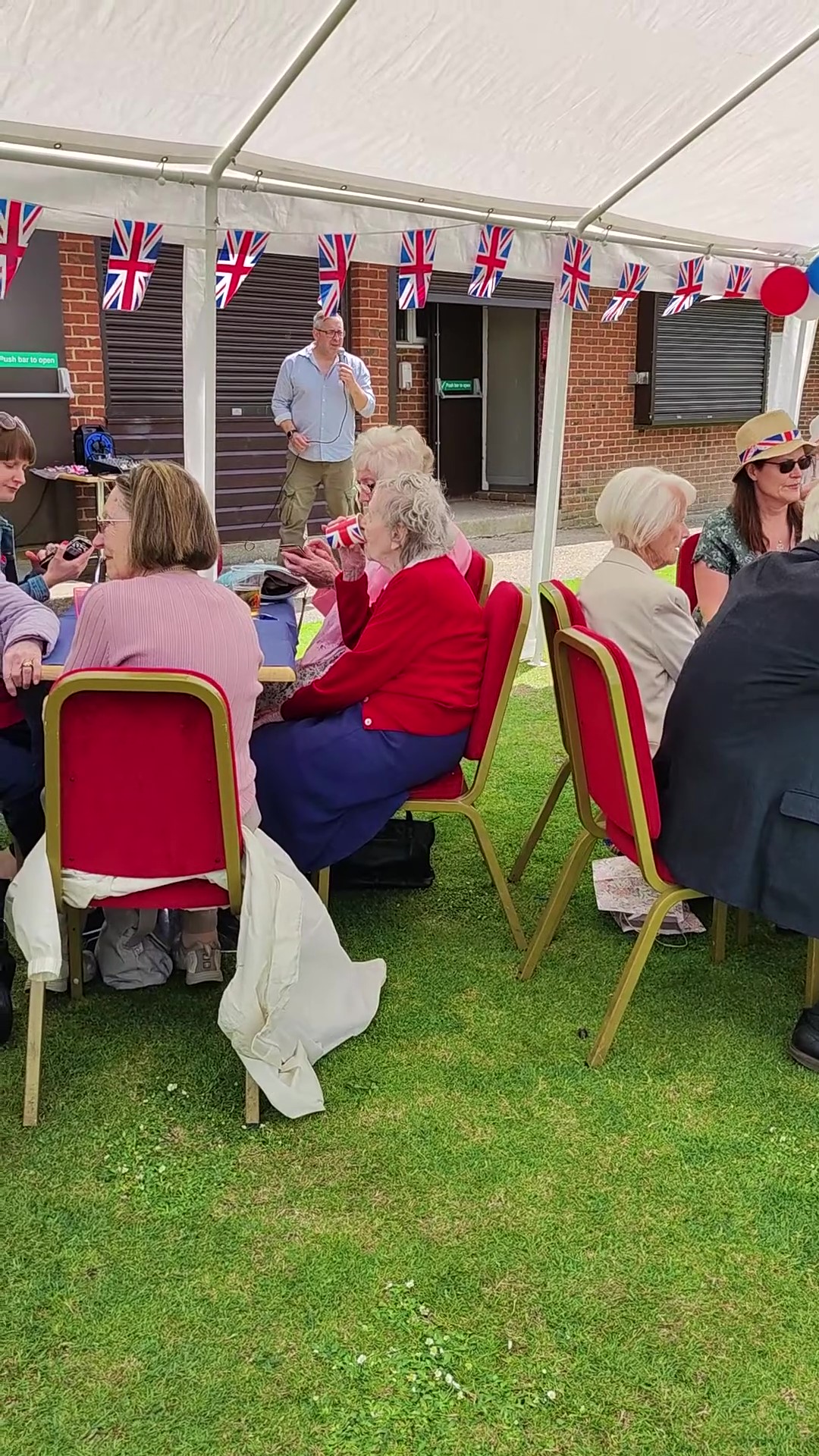 Dean entertained us throughout the afternoon with light music, singing Her Majesty the Queen's favourite songs.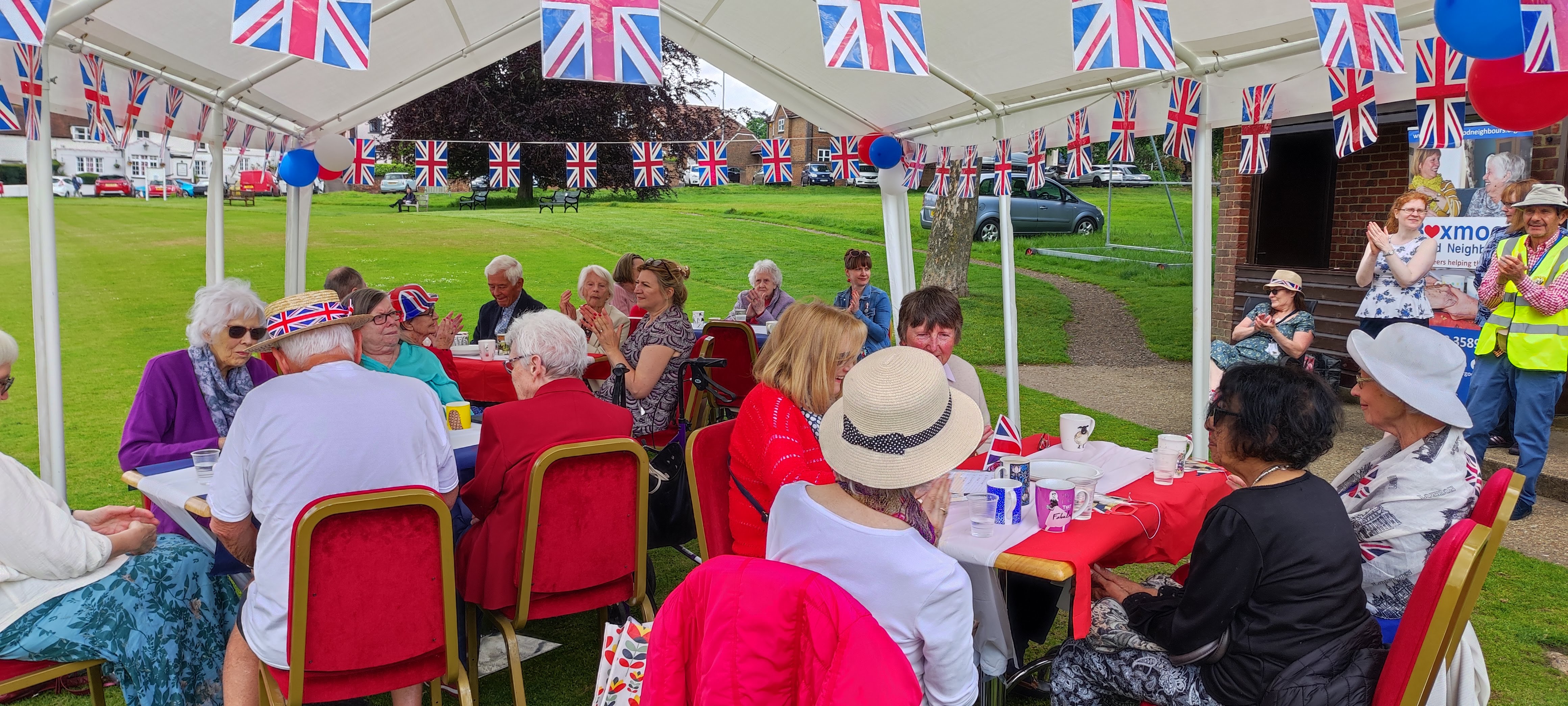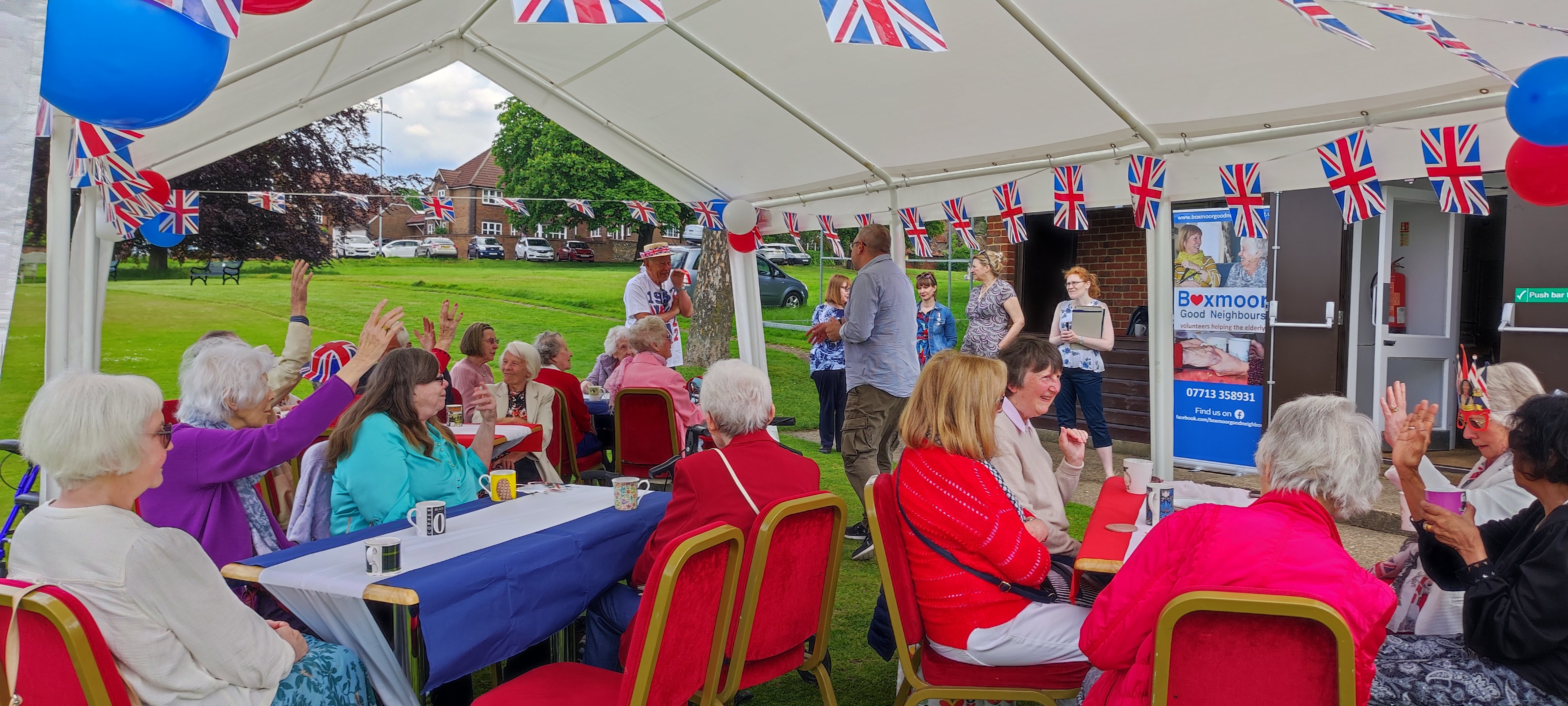 Our afternoon's proceedings were interrupted by a fly-past of 17 helicopters flying immediately above us.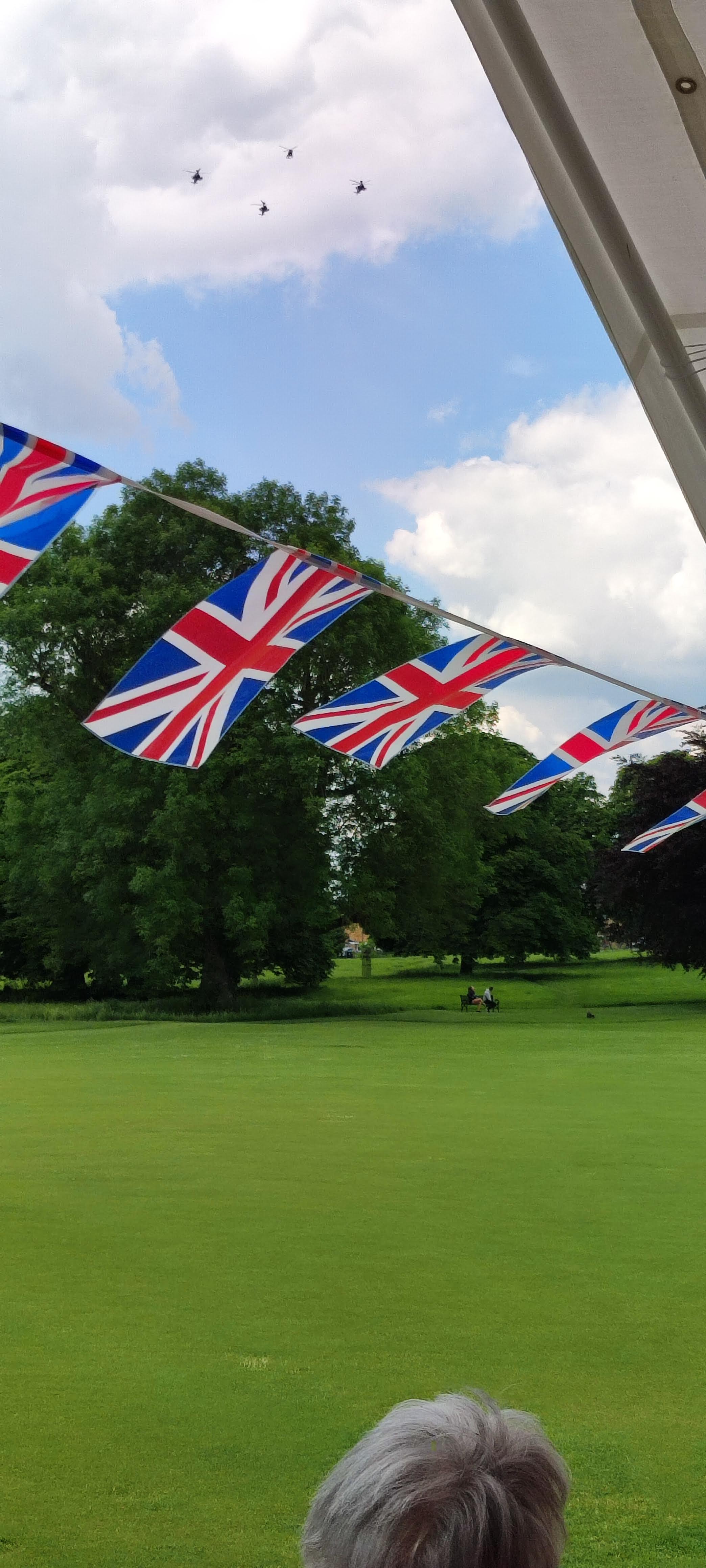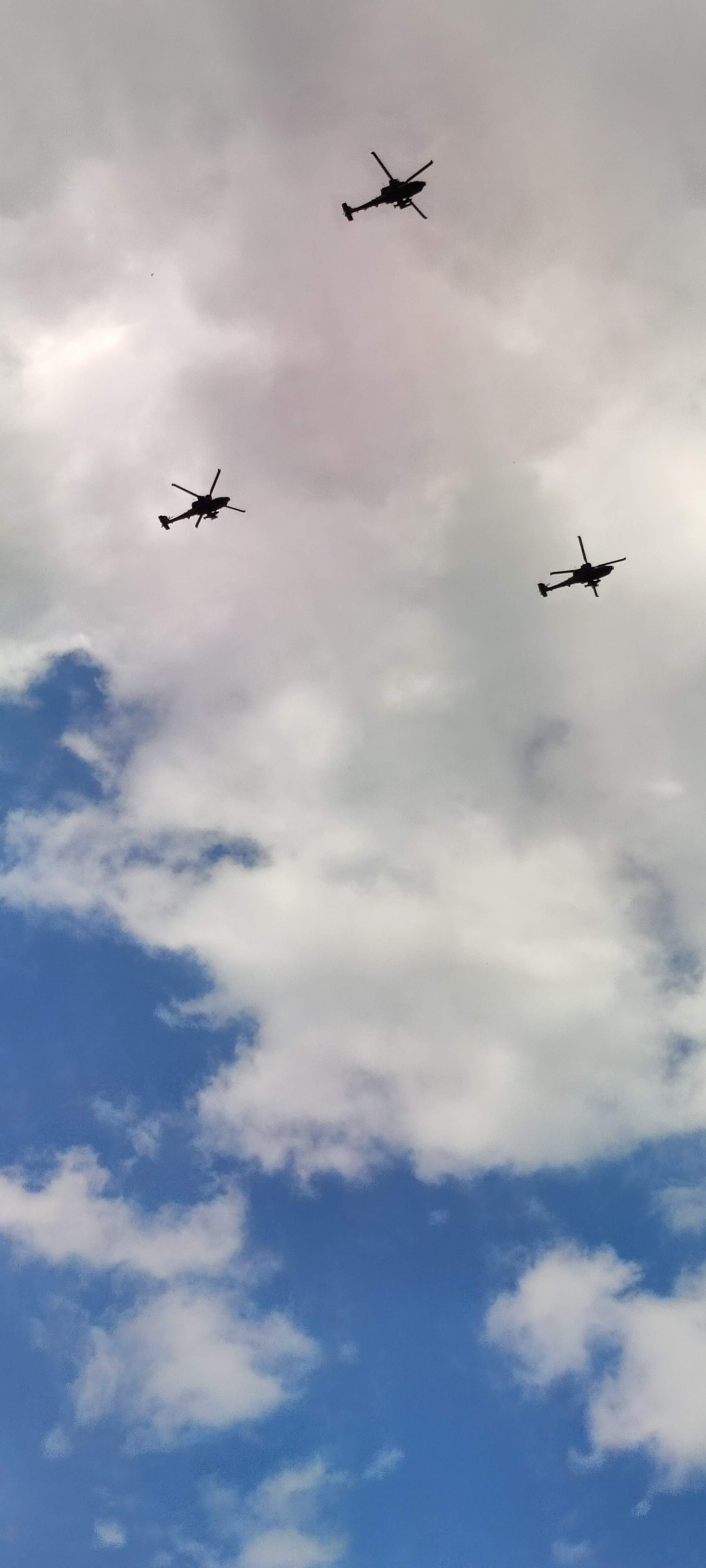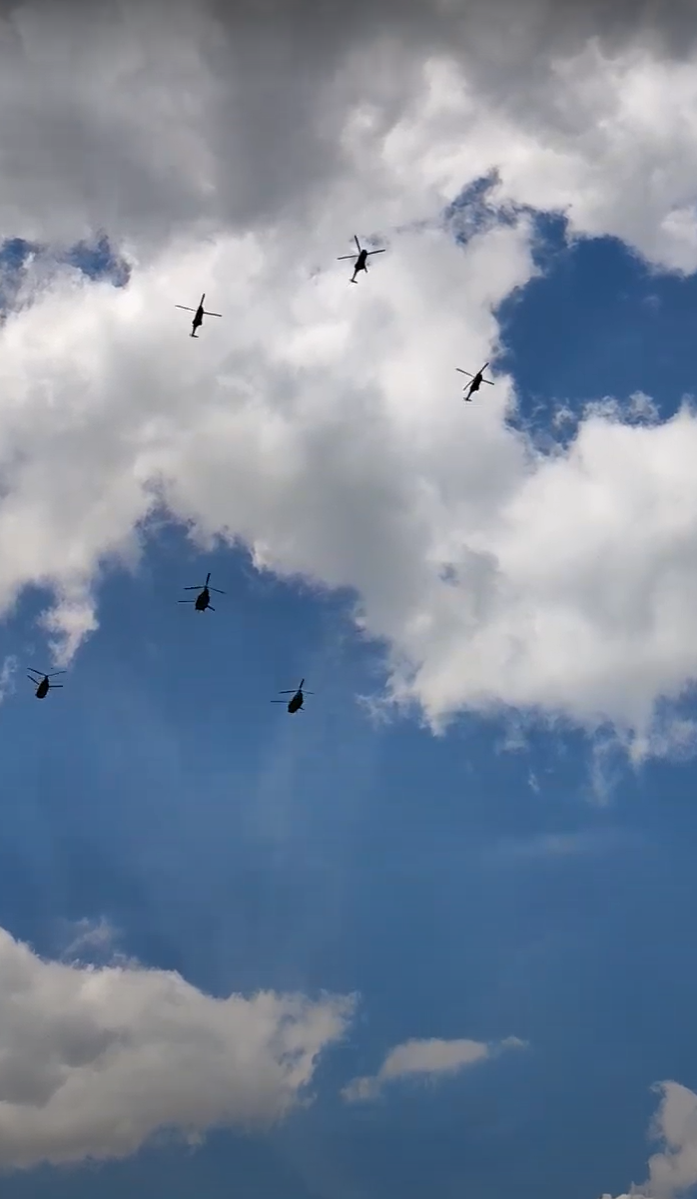 Dean continued singing a range of Her Majesty the Queen's favourites before reading the proclamation.
Proclamation – Queen's Platinum Jubilee
Today in our nation – and throughout the Commonwealth – we are celebrating our glorious Queen's Platinum Jubilee.
Elizabeth – the second of that name – our most beloved Sovereign and Head of the Commonwealth for seventy years.
How apt that this should be the Platinum anniversary of her accession – Platinum – that most noble of metals, more precious than gold.
And so it is in honour of this unique occasion that beacons will be lit this evening throughout the united Kingdom, the Channel Islands, the Isle of Man and the UK Overseas Territories – and in all the Capital Cities of the Commonwealth.
Let it be known, in proclaiming this tribute to Her Majesty the Queen on her Platinum Jubilee, that we are one nation and one Commonwealth.
God Save The Queen.
Finale
As the finale everyone sang the national anthem and toasted the Queen with a glass of bubbly.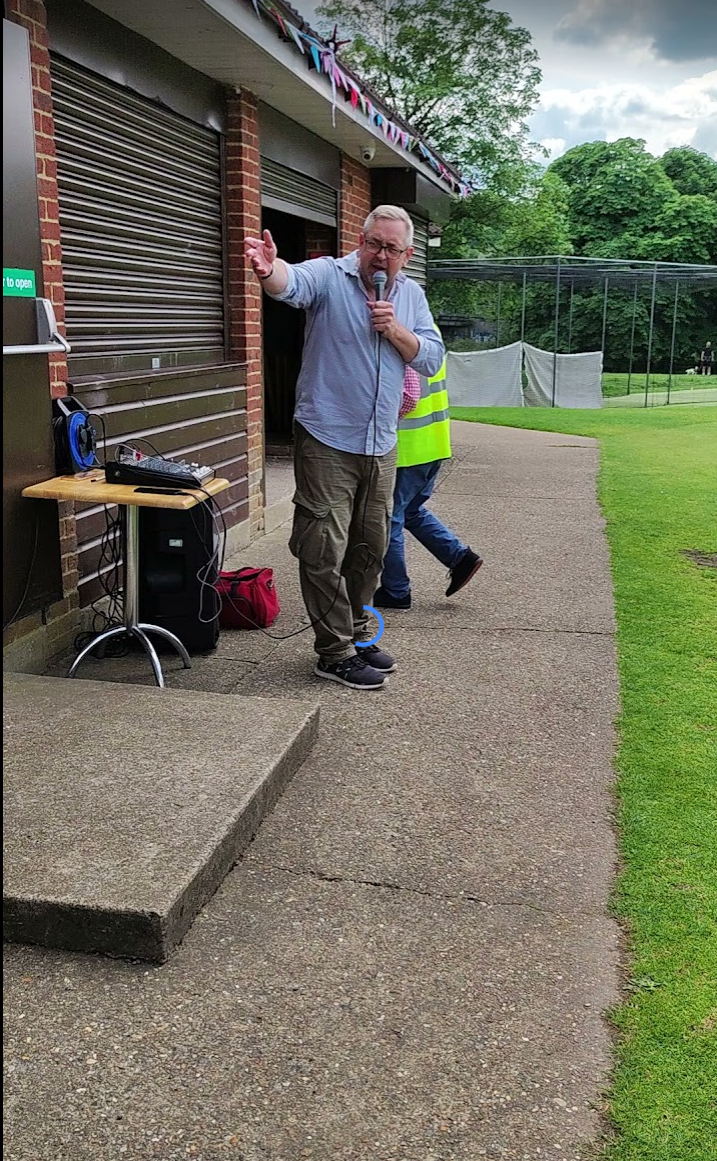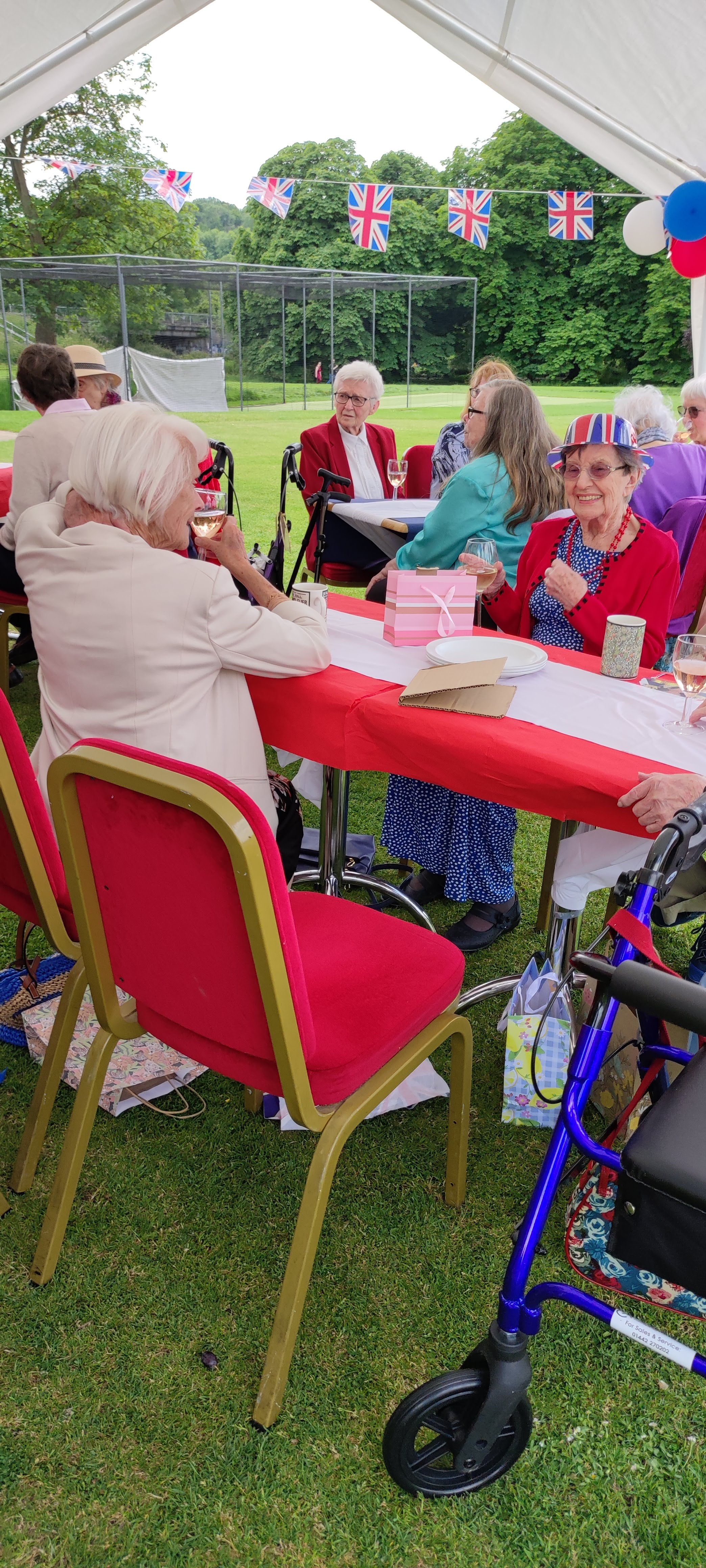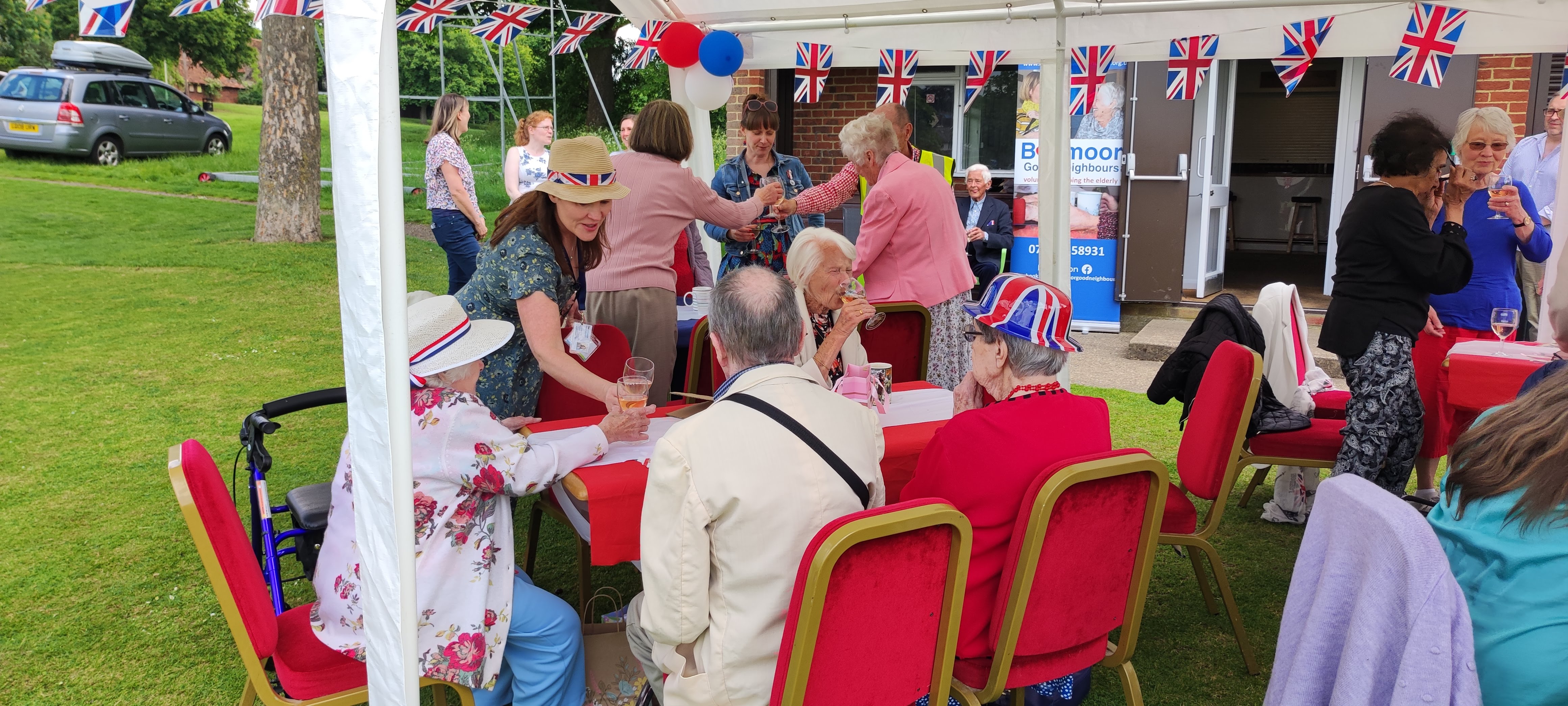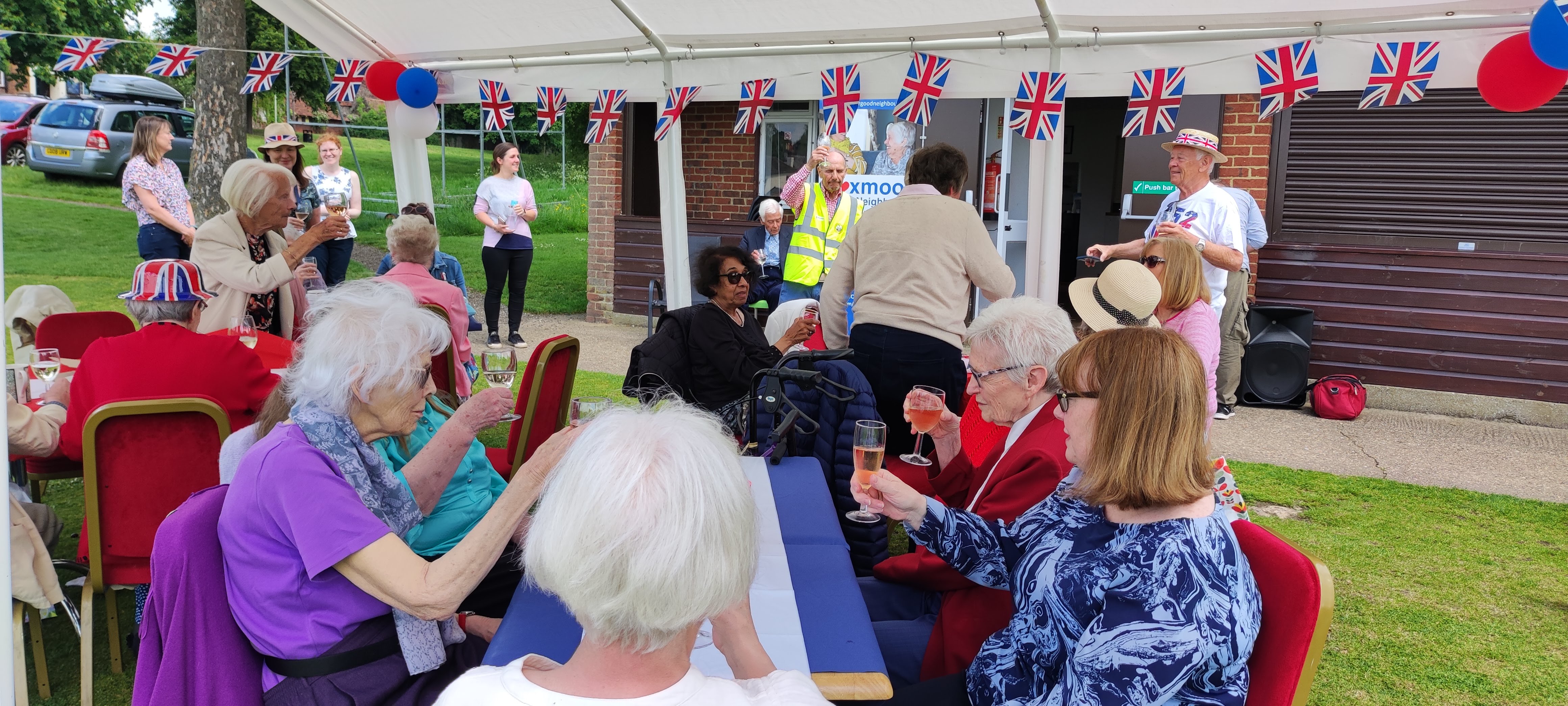 ​The afternoon ran seamlessly with conversation, music, fun and enjoyment for everyone. ​
Our neighbours thoroughly enjoyed the the party atmosphere, leaving them memories which will be cherished long after the flags and bunting have been packed away
Our amazing volunteers again contributed to a thoroughly enjoyable afternoon for everyone.
Comments received:
I wanted to say a huge THANK YOU to all those involved in organising the wonderful celebrations to mark the Queen's Jubilee on Thursday 2 June at Boxmoor cricket club. It was such an enjoyable event & you looked after us all SO well. Thank you so much - you are all stars!
Carol (M)